PIERRE TAILLARDAT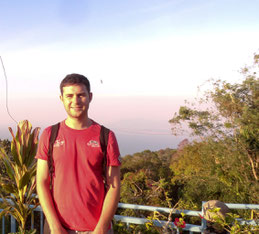 CONTACT

Email: taillardat.pierre@nus.edu.sg
EDUCATION
2013: Master of Science (Environmental Sciences)
Université du Québec à Montréal (UQAM, Canada)


2011: Bachelor of Science (Earth Sciences)
Université François Rabelais (Tours, France)
 DISSERTATIONS
Carbon Dynamics and CO

2

 efflux in a tropical Mangrove Forest - Master's Thesis (2013)


Study Site

: Xuan Thuy RAMSAR National Park (Vietnam) 


Method Used

: CO

2

 fluxes by using gas analyser in close static chamber


Impact of the Deforestation on the Organic Matter and Mercury concentration into Brazilian Amazonia soil - Honours Thesis (2011)


Study Site

: Tapajos River, Brazilian Amazonia 


Method Used

 : Lignin phenols biomarkers


RESEARCH INTERESTS
Biogeochemistry, Tropical Ecosystems, Mangroves, Carbon Cycle, Stable Isotopes, Lignin Biomarkers
---
PhD RESEARCH PROJECT
Surface and Subsurface Biogeochemical Dynamics in a Highly Productive Mangrove of South East Asia
Study Site: Can Gio Mangrove Forest (South Vietnam)
Method Used:  Stable Isotopes Analyses (d13CPOC, d15NPON, d13CDIC, d13CDOC, d15N-NO3 & 18O-NO3)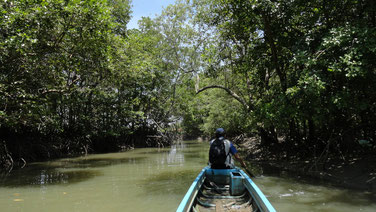 My research aims to shed light on the biogeochemical key roles mangroves play within the complex tropical coastal systems as a carbon sink and nutrient sources. This research is quantifying the dynamics of carbon (C) nitrogen (N), and phosphorus (P) in a tropical mangrove tidal creek located in South Vietnam (Can Gio UNESCO Biosphere Reserve). Mangrove forests are overlooked ecosystems which have developed unique physiological processes able to produce, sequester and release globally significant amount of ecologically important elements such as C, N, and P.
The study employs a multi-isotope approach (d13CPOC, d15NPON, d13CDIC, d13CDOC, d15N-NO3 & 18O-NO3) to identify the origins and movement of organic matter and dissolved elemental constituents in the mangrove surface and subsurface environment (including the water column, pore water, sediment). 24 hours time series sampling during the both dry and wet seasons, as well as during neap and spring tide cycles, will provide data to quantify of element fluxes and understand complex elemental cycling.
This project is highly relevant to the valorization of mangroves, which are one of the most threatened ecosystems on earth. This research also has economic, social and policy implications for the present and the future of coastal environments. Evaluating the fluxes of carbon (and other elements) released by the mangrove into the marine environment is important for understanding the role of mangroves in linking the atmospheric, terrestrial and marine element cycles. Cementing the globally significant role that mangroves play in the carbon cycle will generate strong evidence for developing better coastal management plans and carbon investment projects.
This research will involve international collaboration with Institut de Recherche pour le Développement (IRD, France/Vietnam) and Université du Québec à Montréal (UQAM, Canada). 
---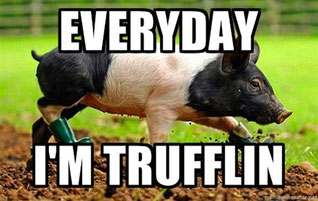 I just love to observe and understand how the land is being used anywhere on Earth and analyse how the local communities took advantage of the physical or chemical properties of their territory.
This interest fulfills my research specialization (biogeochemistry in tropical ecosystems) as well as my personal interest such as wine or coffee production. 
Since 2013, I have started my own truffle (tuber melanosporum) plantation in the Center of France. This requires to plant several mycorrhized oak trees in specific areas (can't tell you the secret) and time… lot of time. I will hopefully be able to harvest the first truffles in… 2033, just need to hire a truffle hunter!
---