---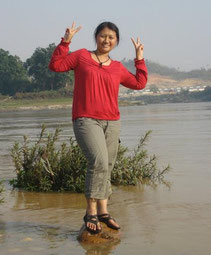 Swe Hlaing Win
Education:
M.Soc.Sci Geography (National University of Singapore)

B.A and M.A. Geography (Dagon University, Myanmar)

M.Soc.Sci Thesis: Sediment dynamics in Irrawaddy River, Myanmar
 Research Experience:
Research Assistant at NUS Tropical Marine Science Institute under TMSI-Geography for Nee Soon Freshwater swamp forest Project, (2013 to Present)

Graduate Student Researcher (part-time) at NUS Mineral, Metals and Metals Technology Center (M3TC) (2012 to 2013)

Project Assistant ,Urban Development Project at Department of Public Relation and

 

Information, Yangon City Development Committee, Myanmar (2004 to2005)
 Teaching Experience
Teaching Assistant (part-time) at NUS Geography Department, (2008 to 2010)

Tutor at Geography Department, Yangon University of Distance Education, Yangon,Myanmar, (2005 to 2008)
 Research Interests
Sediment dynamics, suspended sediment flux, land use and land cover change, Soil erosion, Watershed hydrology and Modelling, GIS and Remote Sensing.
Other Interests
Rowing, Traveling, Cooking and Knitting crochet.
---
Lim Meng Hwee
Education: Bachelor degree in Life Sciences
Work experience & Research:
Part time work at the Singapore Zoo as an educational helper.
Into reserching anything interesting and mostly field work.
Interests: 
Photography and Building robots and other stuff.
---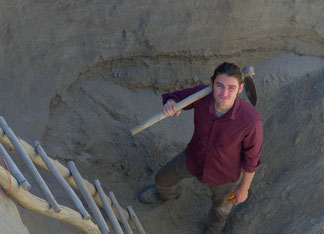 Sebastian Cantarero

Education: MSc Geology
Work experience & Research:
Lab chimp; boat chimp
Interests: 
Rocks baby; sediment baby; Lake baby...
Wants: to climb out of this hole; to be a geographer

---

Karishmaa Pai
Education: MSc. Environmental Monitoring, Modelling and Management (King's College, London)
Work experience & Research: Research Assistant under TMSI-Geography for the Nee Soon project
My work with the team is divided into:
- Fieldwork collecting soil and water samples and monitoring field equipment
- Geo-chemical analysis on sediment cores (carbon, metals, particle size etc.) &
- Studying the effects of storm flow on small freshwater streams.
My MSc. Studies focused on GIS and remote sensing mapping of land-use and sea level change in the mangroves of Sunderbans (India) and zibar movement in the Ubari sand sea (Libya). I hope to combine my mapping, lab and field experience with some policy work towards conservation.
Interests: Remote sensing and mapping of coastal areas, diatoms (at some point, hopefully) and a fascination for Egypt. If I'm not working on samples in the lab or tripping into streams, you'll find me on the tennis court.